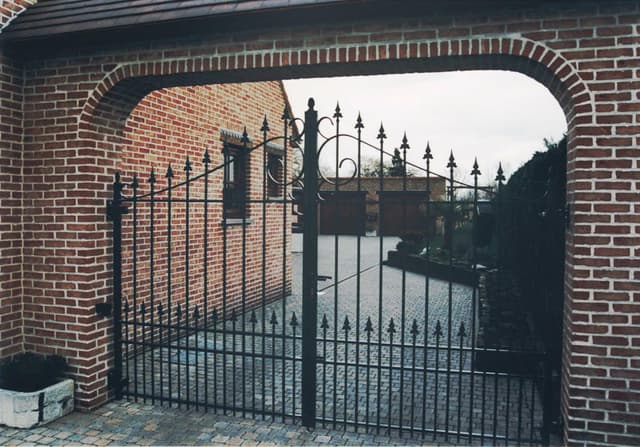 10 reasons to buy a gate from Poortland:
1. EXPERIENCE
⁠Poortland nv was founded in 1999 and at that time recruited employees with years of experience in the production and installation of gates. In the meantime, we have installed more than 3,000 gates and fences, so our customers can count on extensive experience and craftsmanship.
2. OWN ATELIER, PLACEMENT AND AUTOMATION SERVICE
Poortland has its own production in its workshop in Mechelen, where quality is always checked. All gates and fences are manufactured in our own workshop by professionals.
Poortland has its own placement service with professional transport and placement equipment (e.g. telescopic crane up to 1,500kg at 10 metres) to place your gate in a professional and durable manner.
Poortland has its own technicians who automate the gates and also provide the after-sales service.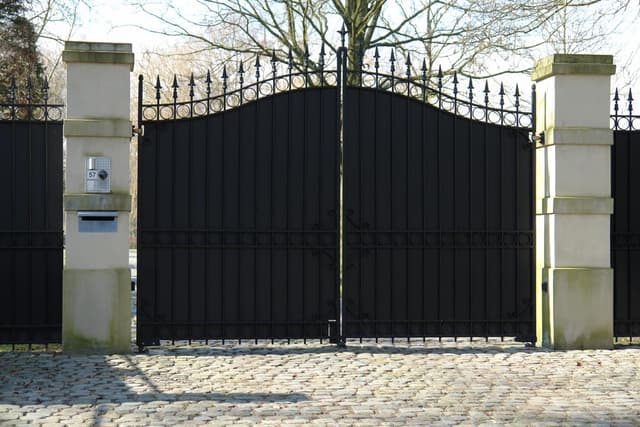 3. AVAILABILITY
⁠Poortland is open and accessible 6 out of 7 days. Poortland also stays open during the holidays, so customers can always count on a quick after-sales service.
4. FIXED PRICE
Poortland always gives an all-in price in its quotations, so no surprises afterwards. In addition, the customer can always obtain reference addresses to view installed gates.
5. FINISHING
Poortland only uses bolts, screws and hinges in stainless steel.
Poortland always finishes everything after placement, such as refilling the paving and cleaning up the work.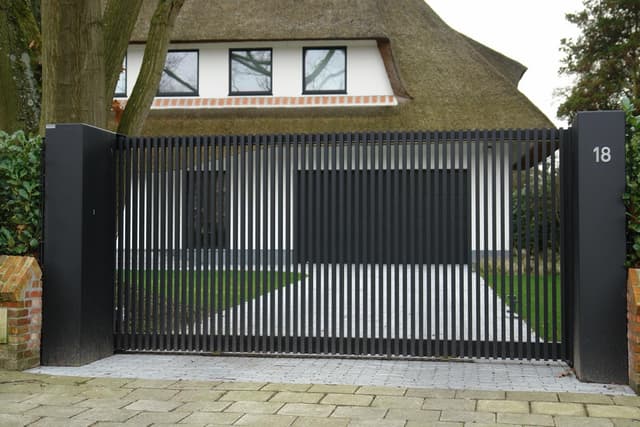 6. REAL GUARANTEE
⁠Poortland effectively fulfils its 10-year non-degressive warranty promise on paint quality and corrosion, and not 15 to 30 years degressive (with depreciation) like others, while the firms are newly established or change companies regularly. A tip: before dealing with a company or Vendor, "google" the name or company name to get some more information.
7. MEASUREMENT
Poortland takes responsibility for measurements and dimensions, so no discussions if something would not fit.
8. QUALITY
Steel / aluminium / stainless steel: Poortland works with thick-walled steel (minimum 2 to 5 mm) for the construction of the gates and poles.
Poortland always applies a 2 layer powder coating. A first ground layer with epoxy powder (has the best adhesion, but is not UV-resistant) and a finishing layer with polyester powder (is 100% UV-resistant).
Poortland selects its suppliers on quality/price ratio and not only on price.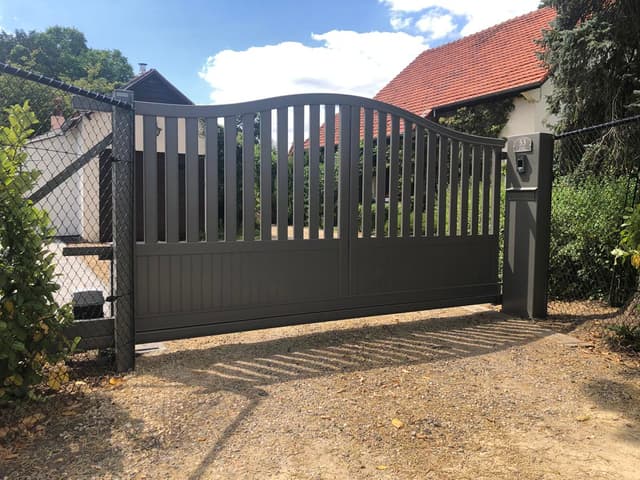 9. AUTOMATION
Poortland gives 3 to 5 years effective warranty on the installed drives and motors of FAAC. If the customer wishes, he can choose from different types of maintenance contracts.
Poortland works with a system of exchange engines, so if there is a defect to an engine, it is replaced immediately and the customer does not have to wait for a repair.
10. AFTER-SALES SERVICE
Poortland has its own after-sales and repair service, which arrives on site within 48 hours on average in the event of problems.