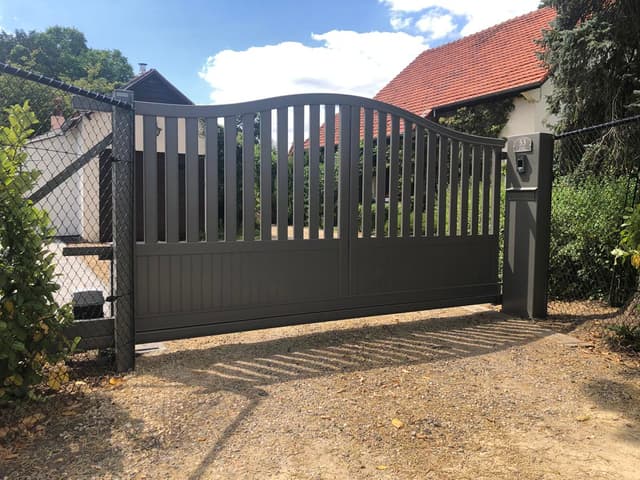 Discover our garden gates
Poortland takes care of the entire process from design to installation of garden gates, such as wooden or metal gates made to measure. You will find a wide range of different styles. So you will always find a door that meets your requirements. We can also create new tailor-made garden gates for you from the material of your choice. Our professionals will discuss your wishes with you personally. Customer satisfaction is our top priority. You choose a quality gate when you purchase custom garden gates from us.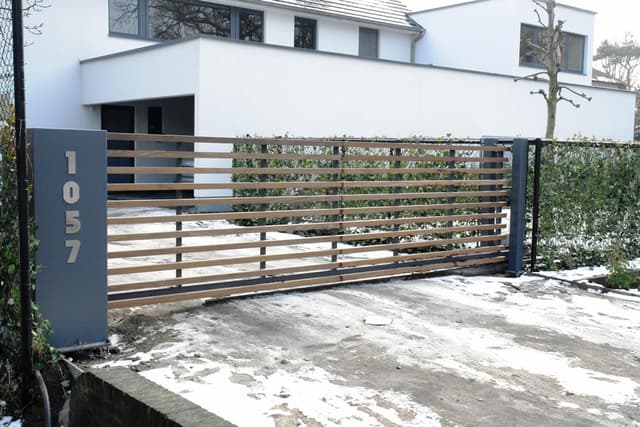 Tailor-made garden gates
We are an SME with more than 10 motivated and skilled employees. The tailor-made garden gates are made in our own workshop. This is where the whole process takes place, from order to delivery of, for example, metal or wooden gates. Because we have the entire manufacture of garden gates and fences for your driveway under our own management, we can exercise precise quality control over the garden gates. You can contact us for the following garden gates:
Steel decorative fences, swing gates and sliding gates - classic and modern
Aluminium swing gates and sliding gates
Swing gates and sliding gates with wood inlaid or covered
Wooden gates and garden fences
Metal gates
We discuss each order individually with the customer so that your personal wishes and/or designs are fully met.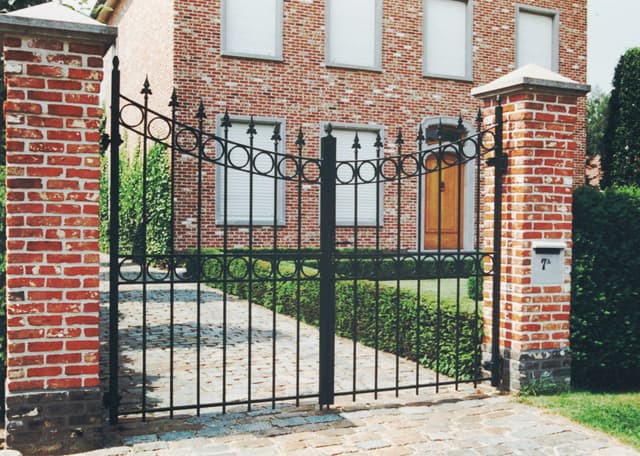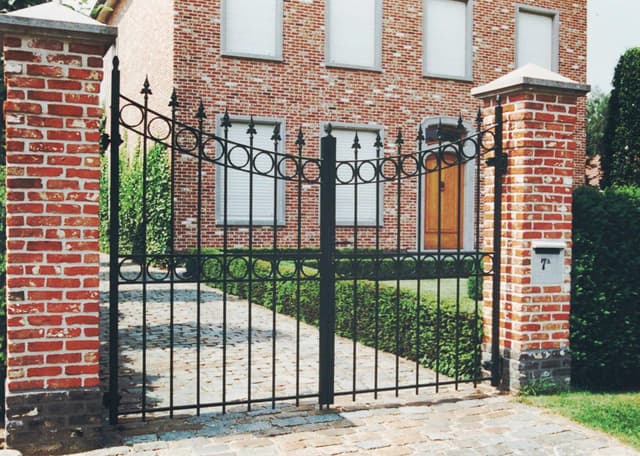 Enjoy excellent aftercare
Poortland has a showroom in Mechelen where you can admire all the garden gates and garden fences. Our friendly staff will be happy to show you our garden gates and provide you with advice if you wish. We believe that good contact with our customers is important. Only in this way will we know when you are satisfied. In order to serve you well, we offer an after-service to check whether everything is to your satisfaction. Would you like to purchase one of our products? Then make a price enquiry and ask for information without obligation.